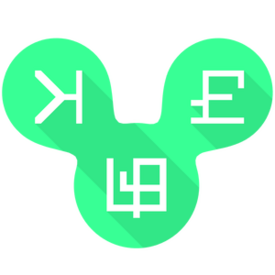 The Koppai-Hocotate Alliance (KHA for short) is a planetary alliance of Koppai's agriculture and Hocotate's freight company. The two planets allied with each other during the prologue of Pikmin Forever, because Hocotate was Koppai's largest investor in fruit exports. Eventually the alliance incites the events of Pikmin Forever by planning to colonize PNF-404, the world that had given the two planets so much success.
The alliance mutually solves the two initial problems of the individual planets: the business of fruit export and freighting brings Hocotate Freight out of debt, and Koppai's mass agriculture and sustainable practices keep its civilization thriving. While the alliance seeks to colonize PNF-404 mainly for its valuable resources, another principal interest of the two planets' communities is ecological research of the flora and fauna, particularly the Pikmin and Onions. To this end, the KHA Technology Sector outfits its research team with a devices called "Piktops", which can record observations about organisms and other findings on PNF-404.
The KHA Technology Sector is also responsible for new innovations in space exploration. The KHA first develops the SOGNO, an unmanned space rover designed to terraform and build a space terminal in potentially habitable regions of PNF-404. After it arrives successfully completes its journey to the planet, the KHA unveils a manned mission including its latest ingenuous advancement in robot-explorer relations: DELTA, a self-aware robot companion for space exploration. Her maiden voyage in the KHA Lander research vessel kicks off the events of Pikmin Forever when the vessel crash-lands.
The KHA's leader is the former president of Hocotate Freight; he appears as a leader exclusively in Bingo Battle and the Sandbox.
Hidden motive (contains spoilers) 
Although it is not overtly revealed in the events of the story, the KHA plans to replace its space exploration team with robots in future missions, after they see how well she and Captain Olimar cooperate. However, eventually they realize that the SOGNO rover was not prepared for any alternate directive than terraforming, even attacking Onions, Pikmin, and the leaders on PNF-404 to see its mission through. After defeating the SOGNO, Olimar and his team decide that encroaching upon PNF-404 is a bad idea, and that robots alone cannot carry out such a mission without severe harm to the planet. PNF-404 is abandoned as a settleable planet.