Welcome to Neocraftz1553's User Page!
---
This user is an inactive staff member on this wiki. Even though this user is inactive, they still have the power to make special adjustments, such as protecting pages from regular users' edits to prevent abuse and deleting bad pages. Most importantly, this user can block misbehaving editors.
---
Hello hello, I'm Neo. If you need help with models, music, coding, etc. feel free to leave a message on my talk page, though I'd prefer if you'd add me on Discord (Neo#4216, just make sure you let me know why you added me). Currently I'm working on Pikmin: Return to the Distant Planet.
Also see Crystal Inc..
Friend template
I now have a friend template!:
This user is a friend of

Neo

!
Gallery
Renders
Some renders I made.
Pikifen
Pikifen stuff I made.
Blender Renders
Here I will be posting some of my best renders, because they deserve some spot here.
Cave Bulborb Larva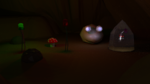 This little humble render is my first successful cycle render. It took about 32 minutes to render, so, I hope you like it! I will be updating this, so stay tuned!
-The latest render of this image took about 56 minutes and 10 seconds.-
Colored Glowstems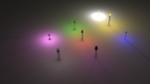 Proof that Glowstems can be found in different colors.
-This render is a bit faster to render, taking only between 4 and 10 minutes-
Diamond Long Legs

The Diamond Long Legs rendered in Cycles. This one was pretty fun to do, and it looks more or less like it did when I found it on fanon, except in 3D.
KHA Lander in Cycles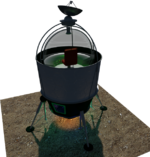 Scruffy sent me the KHA Lander's model, so I decided to make it into Cycles. It was a bit hard to get light into the cockpit, so I mixed a glass shader with a transparent shader.(Thanks for liking it Scruffy :)
Friends
Fun Stuff