Attention editors: Please consult the revised
privacy policy
as it has been changed to Grifkuba's regulations.
User talk:CreatorofPikminE
From Pikmin Fanon
Jump to navigation
Jump to search
Hey, CreatorofPikminE!
Hello, CreatorofPikminE, and welcome to Pikmin Fanon, the wiki where you can share your ideas about the Pikmin series! There's a lot to do around here, so we hope you'll stay and continue to edit the wiki. Please remember to sign in before you edit so we can recognize you and your contributions. If you decide to stay here and edit you should add your userpage to the user category (Need help?). Before you begin editing, you should read Pikmin Fanon's policies and if you are new to wikis then check out the Editing Help page. The following links are to help familiarize you with some of the intricacies of our wiki. We hope you have a great time here and stay around for a while!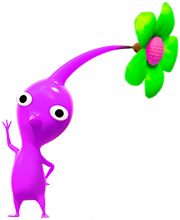 Pikmin Fanon pages:
Welcome to the Pikmin Fanon! So happy to see new faces around here. You seem to be doing well enough editing, so I won't bother you much. If you have any questions at all or need any help, don't hesitate to get a hold of me or another active user. Have a wonderful day! ~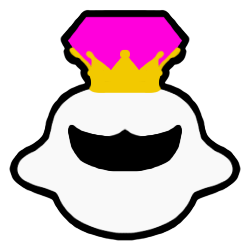 Cheepy-Cheepy.
Hi Cheepy Cheepy! I do think I will enjoy my stay here. I´ve been here since around 2018, but only made a account yesterday. Can´t wait for Pikmin: Wide World to resume development!
P.S: In Distant Tundra of Pikmin E, you can find a mural depicting a Cheep Cheep with the words Cheepy Cheepy. ~ CreatorofPikminE
Awesome! I'm glad to hear about your excitement for Pikmin: Wide World. I'm excited about it too. It's not that the development of it has stopped, it's that I haven't been too motivated to work on it until now since newer users have come in and begun editing. I've also been planning out the game behind the scenes, away from the Pikmin Fanon. As much as being included in Pikmin E massages my ego, I would request that I not be included in the game. It's nothing personal, it's just that I prefer to stay away from things like self-inserts and the like. Oh, and you might want to start getting into the habit of putting a signature after your messages, which can be easily done by typing ~~~~ after your messages. Otherwise people won't know who messaged them unless they look at the talk page's history. One last thing: I hope my editing of your articles and the articles of others hasn't gotten too annoying, I just want every article to be consistent and look good. So basically, once I take a look at it and revise it (if it needs to be), your article is good to go. Happy editing! ~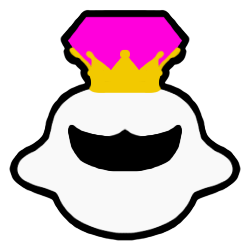 Cheepy-Cheepy.
Thanks! And I will take out the easter egg if you say so. And I don find It annyoing at all! CreatorofPikminE (talk) P.S. I will put it in the Scrapped Content Section though CreatorofPikminE (talk)
Glad you decided to make some edits. I look forward to seeing how your work progresses. Best, Wraith
Admin, Bureaucrat 00:54, 2 July 2021 (UTC)
Images and icons
Before uploading an image, please crop out any empty space present on it. It looks better like that, and may also reduce its size. Also, when uploading icons, remember that most icons are 40x40 pixels in size, except for boss icons which are 80x80 pixels. And keep up the good work, I'm liking the redesigns. ~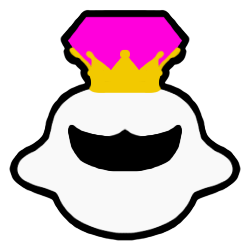 Cheepy-Cheepy.
Thanks! I don't have any software to crop the images, but I'll keep the icon sizes in mind! If you do have any software I could use to crop my artwork, please feel free to recommend one or put a link! CreatorofPikminE (talk) 20:52, 10 July 2021 (UTC)
I use Paint.net. It's a very effective and user-friendly editing tool! You can download it here. Happy editing! ~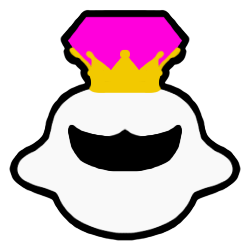 Cheepy-Cheepy.
Alt account
Let me guess, you forgot your sign-in information and had to make an alternate account? ~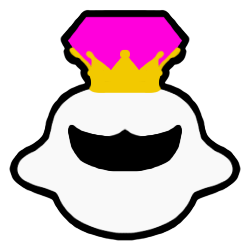 Cheepy-Cheepy.
Yes, but I have regained acess to this account. If you could Terminate the alt, It would be appriciated. —Preceding unsigned comment added by CreatorofPikminE (talk • contribs)
I would if I could just remove a single account's existence. For now, your alt account can be kept around, just unused. ~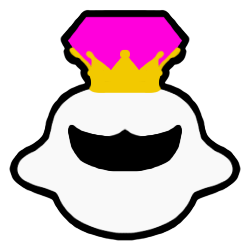 Cheepy-Cheepy.
Please tell me you can edit from this account as soon as possible. ~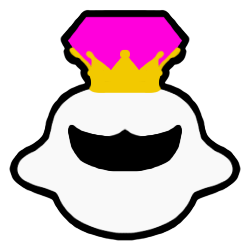 Cheepy-Cheepy.
yes, I can. Is the comprimised acc terminated? I'm CreatorofPikminE, and I own Pikmin E! CreatorofPikminE (talk)
Yes, I blocked that account from making any edits whatsoever. And wow, what a loser to vandalize those projects. ~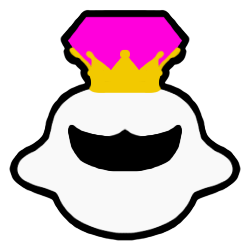 Cheepy-Cheepy.
Thank god. I don't know why my cousin would want to do this, espically MY project. I'm CreatorofPikminE, and I own Pikmin E! CreatorofPikminE (talk)
Re:Hey.
I'd rather you not do that, although I appreciate the offer. I want to work on my best Pikmin-related project yet at my own pace. ~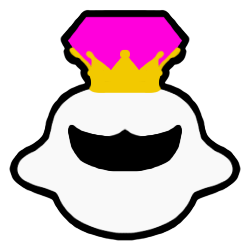 Cheepy-Cheepy.
Unmentionables
I told Wraith about it a while back, pretty sure it's on his talk page. I'm
Cyan piklord 64, and I like the Foundation Dweevil!