Hi, I'm Legendlink. I am the creator of Pikmin Galaxy Adventure. You might know me from Smashwiki, Zeldapedia, Pikipedia, Zelda Fanon Wiki or Yu-gi-oh Wiki.
My fave pages
My sig
OMG I JUST COULDN'T RESIST PUTTING THIS ON MY PAGE!!!!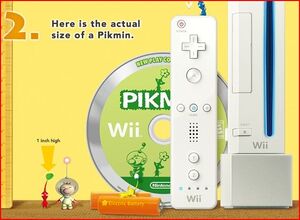 If you can read this you're too close
Hmm... These are what-ifs
What if there was a breadbug that could fly?
What if bulborbs could get any stupider?
What if Olimar could have a jet pack?
What if there was a bulborb that could fly?