Hey, Username!
Hello, Username, and welcome to Pikmin Fanon, the wiki where you can share your ideas about the Pikmin series! There's a lot to do around here, so we hope you'll stay and continue to edit the wiki. Please remember to sign in so you can edit and we can recognize you and your contributions. Before you begin editing, you should read Pikmin Fanon's policies and guidelines, and if you are new to wikis, check out the editing help page. The following links are to help familiarize you with some of the intricacies of our wiki. We hope you have a great time here and stay around for a while!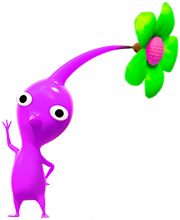 Useful links
Welcome to the Pikmin Fanon! From seeing your activity on Pikipedia, I know you are familiar with MediaWiki whatnots, so I won't bother you much. I will say, however, that you should make use of the "show preview" button at the bottom of the editing window to check your edits before saving them and avoid filling the recent changes page. Happy editing! ~

Cheepy-Cheepy 
Also, thank you for updating and prettying up our more important pages. ~

Cheepy-Cheepy 
No problem! But, why are there so many technical difficulties here? Username (talk) 05:20, 15 February 2022 (UTC)
The Pikmin Fanon isn't as updated as Pikcord, but it works well enough I suppose. Our policy and guidelines pages overall haven't been changed in a long time, and broken links are common because of an effort to clean up the wiki after over ten years of not keeping things proper and organized. Though if you were referring to whatever was happening last night around the time I welcomed you, then I assume someone was playing with code somewhere outside of the wiki. ~

Cheepy

-

Cheepy

 

I guess you're right. And besides that, how can I become an administrator? (Just curious.) Username (talk) 05:37, 16 February 2022 (UTC)
You can become an administrator by proving you're trustworthy and continually making constructive edits. ~

Cheepy

-

Cheepy

 

Oh and may I ask if you can implement the HotCat gadget here. That'd be an easier tool to use to work with Categories, thanks! Username (talk) 20:16, 16 February 2022 (UTC)
I've actually been wanting that added to the wiki. I would have added it myself but I'm not one to play with the site's code. ~

Cheepy

-

Cheepy

 

Oh, and by the way, everytime I edit, the editing toolbox doesn't appear. That normal? Username 05:57, 17 February 2022 (UTC)
You mean the assortment of neat little icons that used to be above the editing window? I'm not sure when or why those disappeared, but I know for certain we used to have them. ~

Cheepy

-

Cheepy

 

Yes. Can you restore it somehow please? Also, I'm not autoconfirmed for some reason... Username 01:09, 18 February 2022 (UTC)
About some things
I see you've been editing some pages beyond those on wiki structure, and that's fine. So far, however, they've been so-so in that some have been good and some have been less than that. I undid your final improvements to the Queen Octifang article because, well, they weren't improvements, especially not the removal of the info infobox at the top of the page and the other important aspects of the new structure most articles will have. Additionally, I reverted your edits to the user userbox because there was no need to change it. If you would like to create a new userbox, copy and paste the coding from another userbox and create a new userbox template. ~

Cheepy-Cheepy 
Oh, and about [[PikminFanon:Why create an account?|this page]], anonymous users can not make edits. That was a change made intentionally, to prevent them from editing the wiki in preparation for it closing down a year or so ago. ~

Cheepy-Cheepy 
Re:Yo...
To whom is "PK" Pikipedia's preferred abbreviation? And I didn't delete it, I just reverted it back to its original name. ~

Cheepy-Cheepy 
Re:New redirect?
You have my approval. ~

Cheepy-Cheepy 
Re:Subject:
I did! At least, I noticed there are now periods instead of spaces between a page name, character value, and editor. ~

Cheepy-Cheepy 
Hey username. Do you like my idea for Pikmin: the final stretch?
I really like the idea of taking down the wraith, saving louie, gather materials for koppaite homes. Do you too? – Preceding unsigned comment added by BreadbugsRgodly (talk • contribs)
Yo man.
-
Kuutti85
  Maybe since we're online we could do something cool.
Re:Hello!
Ahoy! What would you like to know? ~

Cheepy-Cheepy 
Re:Question #?
Your Discord account was compromised because you fell for a phishing scam. I banned your account from the server until you regain control of your account, to protect the server. ~

Cheepy-Cheepy 
Help:Preferences
I noticed you deleted Help:Preferences. Is there a better reason than "superseded by Mediawiki:Help:Preferences"? We ought to update the article for sure, but delete it? Not so sure. Wraith
Admin, Bureaucrat 17:09, 28 May 2022 (UTC)
Re:Question
No, areas can have key sections. Caves, towers, and dungeons are places that are accessed from within the area itself. ~

Cheepy-Cheepy  19:47, 11 June 2022 (UTC)
Re:About the new registered user...
Ah, I see. You could've just sent me a direct message about it on Discord, you know. ~

Cheepy-Cheepy  20:14, 22 June 2022 (UTC)