Hey, Ragnorok X!
Hello, Ragnorok X, and welcome to Pikmin Fanon, the wiki where you can share your ideas about the Pikmin series! There's a lot to do around here, so we hope you'll stay and continue to edit the wiki. Please remember to sign in so you can edit and we can recognize you and your contributions. Before you begin editing, you should read Pikmin Fanon's policies and guidelines, and if you are new to wikis, check out the editing help page. The following links are to help familiarize you with some of the intricacies of our wiki. We hope you have a great time here and stay around for a while!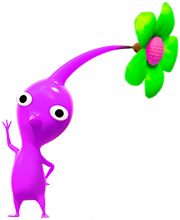 Useful links
Let me know if you need anything by editing my talk page. I am LoganPikmin and I approve of all SUMMERS! 19:27, 25 June 2015 (EDT)
Re: Pikmin RP
Hmm, the idea sounds interesting, but I think I'll need to think about it a bit. ~PikFan23 (Admin) 19:08, 29 June 2015 (EDT)
Thank you for considering it! Ragnorok X 18:36, 1 July 2015 (EDT)
Help
You've been asking a lot of questions on the forums lately regarding wiki formatting, so I'd like to remind you that there are help pages that you can look at. But if you need to, you can continue to ask on the forums, or you can ask me directly. Thanks! ~PikFan23 (Admin) 02:23, 1 July 2015 (EDT)
Thank you for your time sir! Ragnorok X 18:37, 1 July 2015 (EDT)
Re:Question about your game
I've only put it on Microsoft word, and I'm still working on it. —

I'm Pikminfan27, and I approve all fangames.
---
Oh, sorry, I always just default to PikFan when I need help, but thank you! Arrowheads and runes are good ideas, and I don't want to touch on religion TOO much but maybe something Greek God related would be cool. Thanks for the suggestion! ~ I'm DRIGIBUG

313 and I approve this explosion.
I actually just put up all the treasures for that series! Check it out at Pikmin 2.5/Treasure Hoard ~ I'm DRIGIBUG313 and I approve this explosion.